My name is Jacqueline Mathews and I am a crafter and designer. I love paper, pens, doodling, stamping and above all designing. I have a degree in fine arts with an emphasis in graphic design. I worked in the graphic design industry for many years and quit 15 years ago to become a stay at home mom for my 3 kids. Now that the kids are older and don't need me as much, I am reinventing myself and have decided that I wanted to create my own line of digital stamps. I have dabbled in rubber stamping and became a "Stampin' up!" demonstrator and had a blast, but thought it would be more fun to create my own stamps. I decided digital was the way to go. It is affordable for the customer and for the designer. I now have a digital stamp shop on Etsy called "PaperAddictions". I would love to create my own line of rubber stamps someday, but for now I am testing my designs out in my shop to see if anyone likes them. I am pleasantly surprised that I have gotten a good response to the images I have designed so far. This positive response has motivated me to create more images in the future.
Prize: Any 5 items from Paper Addictions Esty Shop
When I first made this card, which was some time ago, I thought it would be a darling birthday card. But, when the events of 06/30/2013 occured, my heart shifted to those 19 firefighters who lost their lives in the tragic forest fire near Prescott, AZ. So, to honor them, I changed the tag to say
"Yarnell 19".
I went to one of the firefighter's funeral. (Andrew) His wife spoke at his funeral. She is one amazing woman with so much strenghen.
Our community and even our nation has really banned together in support of the families that have lost so much.
I can't even begin to tell you how much has been done for these families. And, I am sure that I only know a small part of what has taken place.
It is a beautiful thing to see so much good come out in people.
May God bless and be with all the families that have been affected by the fire in Yarnell.
Supplies:
Stampin Up and Recollection Papers
Copics
Stampin Up Scallop and Circle Punch
EK Success Border Punch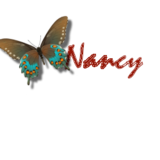 Thank you for taking the time to visit my blog. I appreciate your comments!