Our theme this week is to create a card using the bingo chart below.
Have fun!! And, check out what our Design Team has created for your imspiration over at
Supplies:
Stampin Up and papers from my stash
Copics
Heart Buttons
Digital Sentiment
Heart Ribbon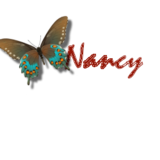 Thank you for taking the time to visit my blog. I appreciate your comments!