I had to tape the cord that goes to my modem to the side of the modem so that I could get internet and get my post done.. I am not sure how long the tape will hold or how long I am going to have internet. Nothing like haing a short in the wire. So, I am taking advantage of it as long as I can. I am sure that I will have to buy a new modem. I don't want to do that. I bought an new adapter, but, even though it fits, it won't work.

Our sponsor this week at
Heather Ellis Digital Stamps
Bio:
Heather Ellis is a Writer and Illustrator. She lives in the United Kingdom with her husband and two children. Coming from a very creative family Heather loves drawing, painting and most of all creating cute characters.
Stop by her shop and have a look around, so many adorable images await you!
Links:

Our Grand PRIZE winner will receive: 3 Free Images
*************************************
TWIST - Monochromatic
and use your favorite sketch.
I know, I stretched it a bit. I had to use a pop of color too.
Stampin Up and Papers from my stash
Twine
Copics
Embossing Holder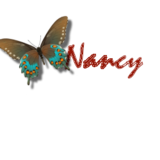 Thank you for taking the time to visit my blog. I appreciate your comments!