Oh my, can you believe it is the last Saturday in February? I can't either. It is amazing how time flys by.
This weekend we are having a Photo challenge over at
Use the photo below for your inspiration.
I hope you will join us.
Supplies:
Stampin Up and Papers from my Stash
Spellbinder Die Cut
Stampin Up Punches
Digital Sentiment
Stickles
I have entered a challenge at: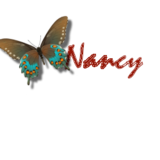 Thank you for taking the time to visit my blog. I appreciate your comments!