We have a fun challenge for you this week over at
The rules are simple: Create a Sketch project and post a link to it on Bugaboo Stamps' challenge blog, Catch the Bug, by 4/19/14 at 6:00 AM EST to be entered a random drawing for three digi prize packs –Seven (7) (using Bugaboo only) four (4) or two (2), using any image!
LIMIT 3 ENTRIES PER PERSON PLEASE
New projects only no backlinking please!
Happy Sketchin' - We can't WAIT to see what you create!!
The
Theme is: Spring
Most of us are so ready for Spring to be here. Lets bring it on with our Spring creations!!
Supplies:
Stampin Up and Papers from my Stash
Ribbon
Embossing Folder
Copics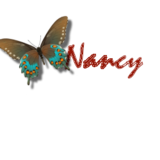 Thank you for taking the time to visit my blog. I appreciate your comments!