We have had so much wind this week that I don't even like to go outside. It has turned off cold as well. Now, if we would just get some rain, I would be happy. It looked like we would get some today, but clouds are just blowing through.,,,,
Our sponsor this week is none other than
It is always a delight to have Jodi as our sponsor. I hope you will join us in some fun this week using the sketch below to create your card.
Check out what our fabulous Design Team have created for your inspiration over at
Bio:
Everything that you ever wanted to know about Bugaboo Stamps: As if raising 5 children in the frozen land of the North was not enough of a challenge, Jodie Mackrell decided to dip her cold little Canadian toes into the work of papercrafting by opening an online store full of her illustrations. Bugaboo Stamps has become one of the leading companies in digital images. From seiously snarky to sugar sweet to sublimely soulful all the way over to the other side of the super sexy spectrum, you're bound to find all that you need and more to create your paper projects. Jodie works very hard to provide New Releases and Freebies every week!! If your taste runs to rubber (and you know who you are), you can find Bugaboo Stamps at Totally Stampilicious. And finally, join the Bugaboo Stamps DT for the weekly Challenges at Catch the Bug.

Store www.bugaboostamps.com
Challenge Blog: http://catchthebugblog.blogspot.com
Our Grand Prize Winner will receive: 7 Free Images
Supplies:
Stampin Up and Papers from my Stash
Digital Sentimant
Copics
Ribbon
Twine
Rhinestones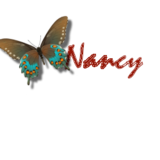 Thank you for taking the time to visit my blog. I appreciate your comments!