Sorry, everyone. I haven't had internet the past few days and didn't get my card posted.
Here it is, finally.
Be sure to stop by and join us this week at
Supplies
Stampin Up and The paper Studio
Rhinestones
Copics
Thank you for taking the time to visit my blog.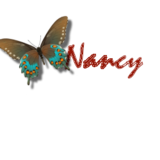 I appreciate your comments!