HAPPY THANKSGIVING
We have a new sponsor this week at
Diane's Daydream Designs
Stop by and join us.
Bio:
We are delighted to be able to sponsor this fun challenge and to offer a prize to a happy winner! Visit Daydream Designs store for our full line of whimsical, hand-drawn digi images, sentiments, papers, embellishments, and more for all your crafting needs. Images are usually in both JPEG and PNG with 300 dpi resolution, are resizable and our crisp, black-line sentiments can be recolored in most photo editing programs. We promote family-friendly, wholesome products with many Christian-themed images and scripture verses. There is sure to be something for every crafter and every project whether digitally created or traditionally designed. Visit our Daydream Designs blog for tons of inspiration from our Dream Team Designers. Diane Noble, Owner/Illustrator
Our Grand Prize Winner will receive: $10 Coupon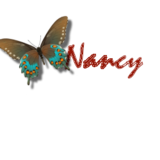 Thank you for taking the time to visit my blog. I appreciate your comments!