This is one of my favorite Bugaboo images. I love "Ginger" There are so many cute images with her in. You can find her over at
Stop by and join us for our challenge this week.
Bugaboo Image-Snowflakes-Bling
Stampin Up and papers from my Stash
Rhinestones
Stickles
Copics
Thank you for taking the time to visit my blog. I app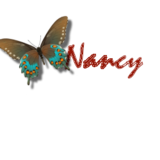 reciate your comments!