It has been a really busy week and I don't see it letting up for awhile. I am So looking forward to Christmas.
Our sponsor this week for
is
Here is Melissa's Bio:
Melissa's Bio: My name is Melissa Jenkins, and I am a homeschooling mommy and wife to my best friend. We have two children, two cats and three hermit crabs. When I'm not drawing, I love spending lots of time with my family cuddling on the couch, playing games, going for walks, fishing, visiting the park & the zoo, collecting postage stamps, or just plain watching movies.
I've been an artist as long as I can remember - and I am inspired by everything around me. All of my digital stamp designs are inspired by my children (and husband!) and things they do, our cats, things we see on nature walks and daily 'adventures', or memories I have of my childhood. Animals too - I love animals! Art is an uplifting thing for me, and I love designing cute tidbits of art that makes people smile.
I draw all of my little creations by hand. A lot of love goes into my art! Each of my designs is sketched in pencil, inked with a black Micron pen, then scanned in and lightly cleaned up so it will look crisp when you print it.
I LOVE inspiring crafters. I am not very talented at making cards myself, so I LOVE seeing all of the beautiful things that you make with my digital stamps. I couldn't ask for a better blessing!
The grand prize winner this week will receive 4 non colored images
This weeks sketch
Stampin Up and Papers from my Stash
Copics
Spellbinder Die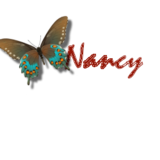 Thank you for taking the time to visit my blog. I appreciate your comments!