What a great weekend it has been. I have had Arlana, and two of my brothers, and a sister-in-law here visiting. We had such a great time together.
I helped Arlana with some projects that she had since she is not suspose to be doing anything right now with her hands.
I sure pray that she gets feeling better soon.
Our sponsor this week is
Gerda from
STAMP FAIRY
It is always such a delight to have her sponsor us.
The Grand Prize Winner will receive:
A $10.00 Gift Certificate
I hope you will join us over at
SWEET SKETCH WEDNESDAY
Arlana's Sketch 179-109
Mimi Falltime 2
Supplies:
Papers by Stampin Up, DCWV

Leaf Button
Twine
Didital Sentiment
Ribbon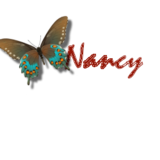 Thank you for taking the time to visit my blog. I appreciate your comments!