One more day until Thanksgiving. I have lots of things to get finished for the big feast on Thursday. With the help from my daughters, it shouldn't be too bad to get everything done. They are always so good to help.
I hope all of you have a wonderful day with family and friends. I am really looking forward to being together with my family. What a blessed year it has been. I am truely blessed.
I hope you will take a moment and reflect on your blessing.
Our sponsor this week over at
SWEET SKETCH WEDNESDAY
IS
Sally Ann
from
Digi Stamp Boutique
All images/designs are created and copyright owned by
Sally-Ann Hancock
. My work means the world to me - it allows my passion to draw and create, to fit with my family life too - often the inspiration for my designs. Hope you enjoy as much as I enjoy creating.
THE GRAND PRIZE WINNER this week will receive: 6 free digi images
CHRISTMAS PERCY SET
Papers:
Stampin Up and DCWV papers
Ribbon
Copics
Snowflakes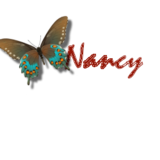 Thank you for taking the time to visit my blog. I appreciate your comments!