This week we have a special treat for all of you. Dearie Dolls Digi Stamps is our sponsor! Mary Ellen is the owner, illustrator and poet at Dearie Dolls Digi Stamps. Yes, I said, poet! I know you will enjoy looking around her blog and taking in all of her creativity. Mary Ellen has just recently changed her blog to make things a little easier for you to find an image you would like. All of her images are Black and White and also Colored. Take some time to enjoy some of her poetry too...a great addition to go long with your image and card.
Now the special treat to you is that all of Dearie Dolls images and poetry are free to you. Go ahead and choose an image but please leave Mary Ellen a sweet comment and let her know you are creating a card for Sweet Sketch Wednesday or that you found out about Dearie Dolls from Sweet Sketch Wednesday.
Please remember to follow the angel policy of our sponsors! This is
Dearie Dolls Digis Angel Policy:
"Please feel free to use the images that I give away free in your handmade projects only. Please do not mass produce and sell the black and white images or the colored ones. Giving me credit as Mary Ellen's Dearie Designs is greatly appreciated. Enjoy and have fun!"
Click on the Dearie Doll Badge to take you to Mary Ellen's blog!
You can also visit Mary Ellen on Facebook:
Here is a little bio about Mary Ellen and Dearie Dolls Digi Stamps
I have always been a crafter and a stay at home mom that was able to make enough on handmades to help out and still be there for my kids who are all grown now. I have six grandchildren ranging in age from six months up to ten years. I started to draw digis about a year and a half ago. I like to write poetry and have illustrated some of my children's poems.
My digi blog is a place for card makers and others to download free images. I like to tell a little story with most digis and feel that the innocence of children is full of color, imagination and humor and so most of my artwork is a reflection of that. I truly hope that everyone that visits can find something useful and fun.
Prize: Instant Gratification of freebie Dearie Doll images for everyone!!! Please be sure to leave Mary Ellen a sweet comment and let her know you found Dearie Dolls from SSW.
Supplies
Stampin Up and papers from Joanns
Nestibilities-Heart Circle Die
Copics
Pearls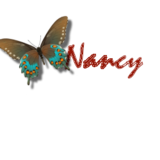 Thank you for taking the time to visit my blog. I appreciate your comments!