Jackie Mathews from Paper Addictions
My name is Jacqueline Mathews and I am a crafter and designer. I love paper, pens, doodling, stamping and above all designing. I have a degree in fine arts with an emphasis in graphic design. I worked in the graphic design industry for many years and quit 15 years ago to become a stay at home mom for my 3 kids. Now that the kids are older and don't need me as much, I am reinventing myself and have decided that I wanted to create my own line of digital stamps. I have dabbled in rubber stamping and became a "Stampin' up!" demonstrator and had a blast, but thought it would be more fun to create my own stamps. I decided digital was the way to go. It is affordable for the customer and for the designer. I now have a digital stamp shop on Etsy called "PaperAddictions". I would love to create my own line of rubber stamps someday, but for now I am testing my designs out in my shop to see if anyone likes them. I am pleasantly surprised that I have gotten a good response to the images I have designed so far. This positive response has motivated me to create more images in the future.
This weeks winner will receive any 5 items from Paper Addictions Esty Shop
I couldn't resist this tracker image. It reminds me so much of my dad and my father-in-law.
Dad worked early mornings and evenings taking care of the family farm. He sold produce on the corner and many people from the community purchased his fresh produce. This was over and above his regular full time job. It was a real loss to the community when after a 100 years the corner stand was closed. The red trackor was always apart of those memories.
My father-in-law worked for International Harvester for many years too. We always had jokes about International Tractors and John Deere tractors. Even when the kids were growing up and were given toy tractors they had to be "RED" . Green ones were not allowed.
Tracker
Supplies
Stampin Up and DCWV papers
Stampin UP Pastels
Embossing Folder-Tim Holtz
Copics
Black Ribbon
Stampin Up Punch- Round and Scalloped
Digital Sentiment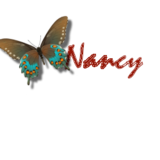 Thank you for taking the time to visit my blog. I appreciate your comments!