Well, the new store is finally opened. You won't want to miss out on the wonderful new images that are available.
And, Today is the start of a new Challenge over at
Clearly iStamp
The Theme is
"Father's Day"
The challenge will run from May 24th to June 7th.
I hope you will stop by and join us.
Isn't this a fabulous image for Father's Day!!! I was so EXCITED to be able to color it up. I absolutely love it!! It is also EXCITING to be Clearly iStamp Guest Designer this week.
I cut the image out and mounted it on the dark blue oval. I wanted the image to really pop.
This beauty is called
"FATHER'S DAY HERO" by Patrick
You can find him over at
Clearly Digi Stamps
There are still a few problems with the new store on checking out. But
Clear Dollar Stamps
is still open. Be sure to grab this adorable digi over there.
Supplies:
Stampin Up and papers from my stash.
Copics
Digital Sentiment
Oval Nestibilities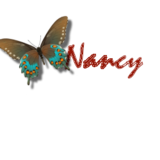 Thank you for taking the time to visit my blog. I appreciate your comments!