Good morning and welcome to my blog.
It is that time again. "Wednesday" Which means:
"

Sweet Sketch Wednesday time

"
We have a new sponsor this week. I hope you will stop by and join us. We have some adorable creations from our DT.
Our sponsor over at
SWEET SKETCH WEDNESDAY
IS
QKR Stampede Tina Keller
Admin and Sponsor Coordinator
Bio: Do you have a sense of humor? Are you looking for a cute stamp? Then, we are the company for you! QKR Stampede is the somewhat cute somewhat quirky rubber and digital stamp company. We Showcase the artwork of Ken Herrod, who had a unique, somewhat quirky style with lots of humor and character. You are sure to get a chuckle out of our stamps! We have been offering our unique stamps and supplies to the craft industry for over 15 years. At QKR Stampede our images are available as unmounted, natural red

rubber stamps

OR as

digital stamps

! If QKR Stampede Stamps aren't exactly what you are looking for, Don't miss out on the sister companies:

Eureka Stamps

,

Biblical Impressions Rubber Stamps

, or the newest addition;

Alluring Impressions
The Grand Prize Winner will Receive: 5 digital images of your choice
"Hello"
Supplies
Stampin Up and The Paper Studio
Handmade Flower
Stampin Up Pastels
Copics
Velvet Ribbon
Life is good.
Well, it has been one month since I started my new job and I am loving it. It has been a very busy month with lots and lots of training along with learning some of the stuff on my own, but it has been good. I come home exhausted but so grateful for the things I have been blessed with. It is so nice when your employer recognizes that you are an asset to the company. And, that they actually express that to you.
I know I am rambling, but, I am really, really grateful.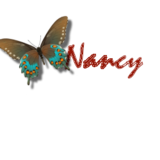 Thank you for taking the time to visit my blog. I appreciate your comments!