It is my turn to present a tutorial over at
CATCH THE BUG CHALLENGE BLOG.
It has been a wonderful three months as a Guest Designer.
And today, I am delighted to share with you a birthday collection that I have put together for my grand-daughter's birthday.
I found this darling memory box at Micheals. It is only about a half inch deep. There are so many things that you could do with with this memory box. I choose to make a birthday collection of my grand-daughter's yearly pictures.
Cut your papers to fit the opening in each section.
For the images, I used
BBrat Ballerina
,
Bugaboo Brat School-Crayon Girl
and
Kid Pocket Topper-Wavy Hair Girl.
The yellow tags will be used to add her birth date, birth weight etc.
Add embellishments as you desire.
I couldn't stop there, so I made this sweet little gift box for my grand-daughter too. I am not going to do a tutorial on this box. However, I found an amazing blog that has all kinds of cute boxes. You can find it
here.
Kirstens Blogg
I went a little crazy on making all these cute little gifts for my grand-daugher. I had to have a birthday card to go alone with all the other little items I had made for her. She loves being a ballerina. So I thought this theme would be perfect for her.
I added glitter to the ballerina's skirt.
Next, a Photo Album
Cover two 6 inch squares with designer paper.
Use three 12" X 12" card designer paper or card stock. Fold in half both directions. Then fold once from one point to the other. You will have two corners that are 6 inch squares on each sheet of card stock. Glue or tape the center piece face down to the other two squares face up. The three pieces will fold into an accordian style photo album. Glue or tape your finshed 6 inch square tops that has been covered in designer paper as shown above. Be sure to attach your ribbon on both top and bottom before adding to the top and bottom of the photo album. Ribbon will have to be added on both sides of the album because it will open on both sides. You will have 4 pieces of ribbon. Two on each side. Decorate the top of your album however you would like it.
To decorate the cake pop or cupcake holder, cut your designer paper in two inch strips the length of the bottom part of the pot. Cover with Mod Podge in sections. Put some mod podge on the pot and some on the paper you are adding to the pot. Smooth out until the paper adheres to the pot. Let dry. Measure the width of the top part of the pot and add your paper the same way. After you have covered the pot with designer paper, add one more coat of mod podge. Let dry before adding your images and embellishments.
Now, you have a cute little pot to put your cake pops or Cupcakes in.
I hope you enjoy all of these birthday creations. If you have any questions, please email me.
Thanks for stopping by.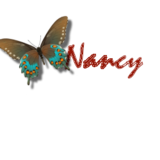 Thank you for taking the time to visit my blog. I appreciate your comments!