I hope you had a great time this week with our Christmas In July Blog Hop.
You can view our winners "SOON" over at
I will be picking a winner as well, so stay tuned.
Thanks for playing along with us this week.
Today is the start of our Bingo challenge. Use three in a row....whatever direction you want to go.
I have used Stars-Bugaboo Image-Texture
Supplies:
Stampin Up and Papers from my Stash
Copics
Burlap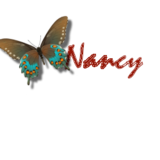 Thank you for taking the time to visit my blog. I appreciate your comments!