I want to give everyone a big "Thank You" for participating in our 4th annual
Christmas in July blog hop over at
it was a fabulous week. We love you inspiration and creativity.
The winner from my blog is
This is what she had to say:

"This is one of my favorite non-traditional Santa images, I think he needs to go on my wishlist, lol.
Love how you did the water, it looks so much like the real deal!"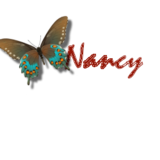 Thank you for taking the time to visit my blog. I appreciate your comments!