Well, I finally have my computer working again. It has really been difficult doing any blogging at all without it. It is hard to imagine that we use to live without computers. I am on one all day long now and I don't know if I could live without it. LOL
Our sponsor this week over at

Bio:
I love and do all I can to put God first in my life. I am so blessed beyond all I deserve.
I have an amazing husband who supports and loves me more than anything.
We lead praise and worship together in church. I love hearing him sing.
I home school two of the best kids in the world. They are my heart.
I can't even describe how much they mean to me.
I LOVE all things crafty. I have been crafting and creating since as early as I can remember.
Here is a little about our shop:
Fresh Brewed Designs
is a small online company that has been
offering a wide variety of digital
and rubber stamps since November 2010,
designed to meet the
needs of paper crafting addicts
everywhere. With over 30 categories to choose from and
new additions each month, our range of products is expanding all of the time.
We also have BIG NEWS for 2014!
Every month this year we will be giving away

Out Grand Prize Winner will receive: 3 Free Digis
Supplies:
Recollection and papers from my stash
Copics
Twine
Recollection Flower
Digital Sentiment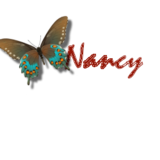 Thank you for taking the time to visit my blog. I appreciate your comments!