I am an Internet Technology Professional and an Artist. I always dreamed of being an artist, but I found out quickly that I needed another field to support my family so I pursued a Degree in Information Technology. I love to use Adobe Photoshop, Illustrator and Fireworks to enhance my work.
I created a character called Pattieboop and her cat named Allie. I have had so much fun coming up with different images so I also created a site to sell them. You can go to my store to find out more about Pattieboop & Allie. I know you will just love them when you see them.
I have added many other images to my store in the past few years. I know have a large selection of images to fit everyone's needs
Our Grand Prize Winner will receive: Two Free Images
Supplies:
Recollection and papers from my stash
Twine
Flower and Brad
Copics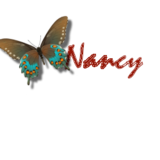 Thank you for taking the time to visit my blog. I appreciate your comments!